Title: Media artist; assistant professor, LSU
Age: 32
Hometown: Miami
---
Blowing away the steam from his tea on a cool November day, Frederick Ostrenko opens his laptop in Highland Coffees. He begins covertly rotating the thin rectangular structure displayed on his screen.
It's delivery day for raw materials on his latest digital art installation, set to be announced later this month. Like a lucid dream, he describes how the installation will look: transparent television screens looping an animated origami boat winding down a mystic river. In the bayou, it will plant a seedling that grows into a gnarly-rooted tree. The installation will be interactive, Ostrenko adds, based on real-time data from the exhibit's environment.
"I love uncovering things we overlook, and letting people add to the experience themselves or take something away from it that they can share," Ostrenko says. "That's special."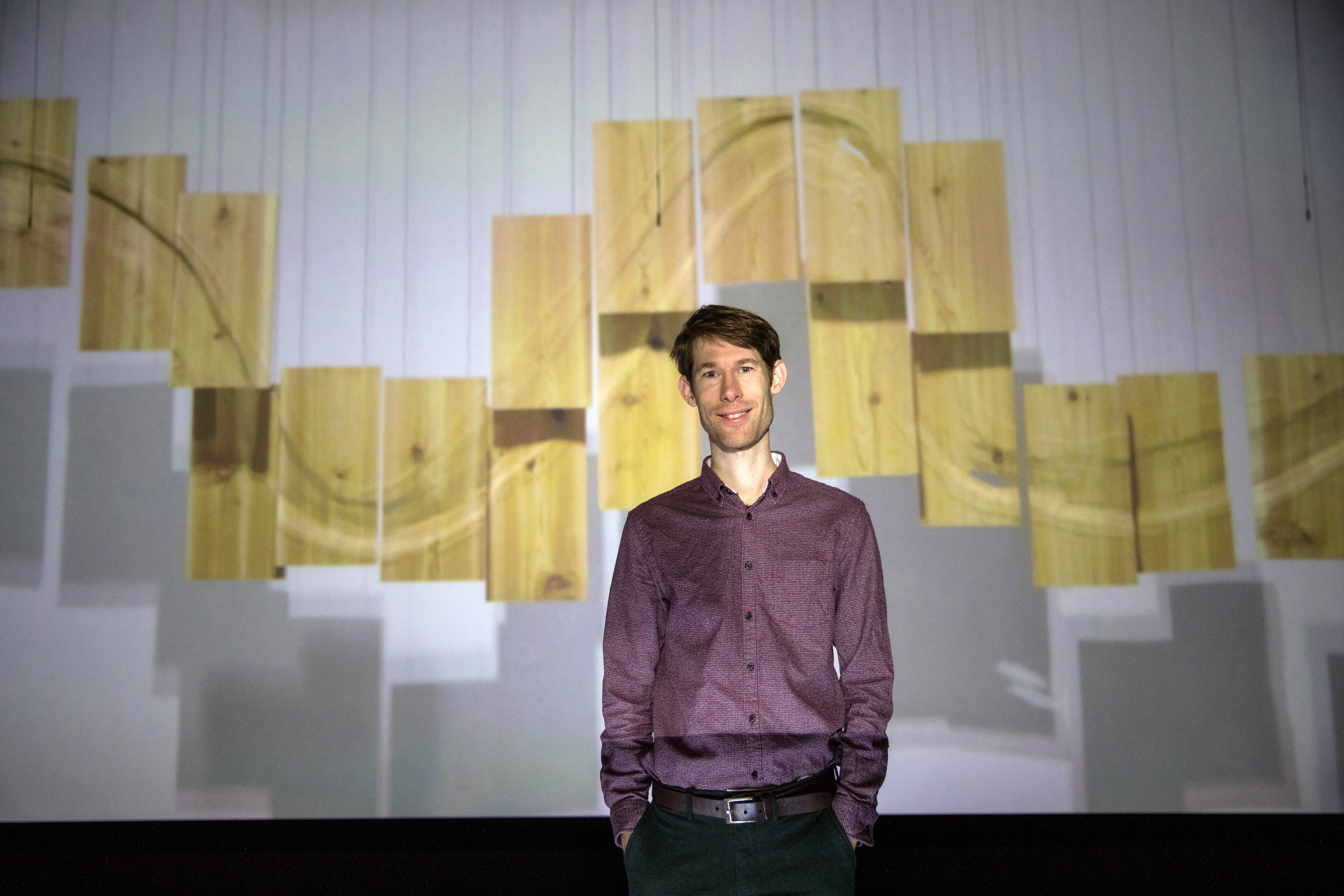 The Rhode Island School of Design alum and teacher built his first commercial website for a bus company in Tampa. He was in seventh grade. His more recent work includes augmented reality apps for the Louisiana State Museum and collaborating with Microsoft developers on a virtual reality project at LSU.
This year he's bringing more beauty to the riverfront by partnering with the Arts Council and MESH Design on a separate projection piece for the old water tower that overlooks the Mississippi River near the Shaw Center.
"I'm fascinated by how interactivity and fine art can mix," says the soft-spoken but excitable father of two. "Technology and performance together—and why not? Technology is all around us and a big part of our lives."
---
CHATTING WITH OSTRENKO
Your spirit animal: Lizard
Advice you'd give your 18-year-old self: Learn everything you can about what inspires you.
Your personal motto is: "If you work really hard and you're kind, amazing things will happen." —Conan O'Brien
What did you want to be when you were a kid? Astronaut
---
Click here to read about the rest of our People to Watch in 2019.
This article was originally published in the January 2019 issue of 225 Magazine.